Got something to say?
At Sunbelt Moving & Delivery, Inc. we appreciate your business and it would be fantastic if you would be kind enough to leave us a review on Google or leave a review below about your experience with Sunbelt Moving & Delivery, Inc. For us it's all about the service we offer our customers and we want people to know when we have done a good job.
---
Don't take our word for it…
Here's what folks are saying about moving with Sunbelt…
Hi Marty- this is in regard to Barbara Whittington's move at The Village.
"I want to thank Marty Goodkind and all his crew. My elderly mother moved at The Village in Gainesville. His bill was exactly the amount given as an estimate. Everything went smoothly, Sunbelt stepped in and helped my mom get settled (all us relatives live far away and couldn't be there to help.) They did 'extras' at no charge- like putting some of her things in storage and even cleaning out the old apartment of trash. I highly recommend Marty and Sunbelt!" ✯✯✯✯✯
Thank You,
~Bill McBryde, New York.  12/06/2015
---
"Gave you 5 stars and and excellent review If I could have would have given even more stars!" ✯✯✯✯✯
~Tricia Jeskey  08/10/2015
---
Hello Marty,
Just FYI: I sent this message to my architect and my contractor. Thanks for a job well done.
"I rented a 10×10 storage room over at the StorQuest facility near the UPS office, and today I hired a mover to move 11 file cabinets and some other heavy items to it. Plus I hauled a load of smaller things there in my van. I think this is enough removal to give you access to the areas where you'll be working. If not, I can have them come out and do another round of removal.
I would like to recommend these movers because 1) they did a good job (i.e., did what I needed done without breaking anything), 2) they came out on a day's notice, and 3) they were willing to move the file cabinets without my emptying them. Other movers I called wanted me to empty the file cabinets before they would move them." ✯✯✯✯✯
~Diana
---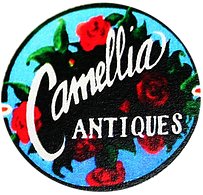 "I recommend Marty and his guys anytime my clients & customers need movers. They are careful, reasonable and very friendly!" ✯✯✯✯✯
~Camellia Antiques Estate Sales,  Camille – Owner  1/09/2015  
---
"Sunbelt moving was FANTASTIC. The quote Marty gave was spot on and of the 3 moving companies I initially called, he was the only one that actually came to the house to give us a quote. Moving day called for rain in the afternoon, but Marty called us the day before to let us know he was sending an extra guy and that the overall cost would be the same since they would finish faster. He was absolutely right and we beat the rain by about 30 minutes. THANK YOU MARTY!! Moving day went very smoothly, all of the movers were polite and courteous and took very good care of all of our furniture to be sure nothing was damaged. This is the first time I've ever used movers and won't be the last – Sunbelt moving is the way to go, it was much less stressful than moving everything myself." ✯✯✯✯✯
~Nicole Corwine
---
"Sunbelt Moving provided excellent service to our family in a recent move from Gainesville to Jacksonville. Marty and Vicky were always accessible and courteous. The movers were friendly, professional, and knowledgeable — they definitely knew how to organize a big move and pack a truck. They all seemed to get along and enjoyed working together. I felt very comfortable and would use them again in a heartbeat." ✯✯✯✯✯
~Kelli Munn
---
"Called Sunbelt for a ballpark quote and spoke with Vicky. She was truly what sold me on this company. She was very engaging and knowledgeable and gave me a sense of comfort that they were the right choice. Moving day went very smoothly. Big truck and 4 movers. All the movers were very courteous and took very good care of our things. They took every precaution to make sure that nothing was harmed in the move and it was even entertaining to see how they could move large items through small areas with little to no difficulty. The foreman, Marty, was very cordial as well and made sure that I went away a satisfied customer. 5 stars." ✯✯✯✯✯
~Daniel Lowrie
---
"I recently moved to Austin with the great help from Sunbelt Moving. Marty is a very nice person to take care of your whole moving issue from sending you boxes and telling you things that need to be taken care of in order to avoid damage of our own property. David is the guy that did the moving job, he was very nice and responsible. Being on time and careful with all my stuff all the time. I personally was very satisfied with the moving job of Sunbelt Moving. I will strongly recommend people choose it for moving job either local or long distance." ✯✯✯✯✯
~Yan Yan
---
"Starting with the quote, it is competitive and straightforward. Then, the move itself, these guys were a blessing. They are fast, efficient, careful, honest, helpful and nice too! No hidden charges, no scratches, no time wasted, no attitude from the guys. I loved them and recommend them without any doubt." ✯✯✯✯✯
~Teresa Benitez Gregory
---
"We used Sunbelt Moving for our recent move in Gainesville. The movers arrived on time, treated our furniture with care and attention. They were the best group of guys to work with, professional, friendly and courteous. As a whole the best moving experience we have had in the last twenty years, and we have moved seven times in that period. And to top it off we paid less for this move than what we had paid for a similar move 12 years ago. I strongly recommend them." ✯✯✯✯✯
---
LEAVE US A REVIEW HERE!

Average rating:
4 reviews
May 26, 2017
Awesome Job!
Your guys were the best, both days. Great attitudes, friendly, hard workers. They had a very "can do" attitude & easily accepted challenging situations. They were very professional workers. Dennis I appreciated that they arrived in St. Pete on time. By the way, the sofa went right up the stairs, no problem! Thanks for offering a greatly appreciated service.
Apr 21, 2017
Thank you for your excellent service.
Marty,Your employees did a great job with my move. Nothing was damaged or broken except for two wine glasses. If any of my Gainesville friends plan to move, I'll recommend Sun Belt. After they left i found a quilt still wrapped around a small chair so i am mailing it back to you. Thank you for the excellent service.
Apr 3, 2017
FANTASTIC!!!
Marty sent four great men to move me from a 2 bed apartment to my new home in January. As it turned out, I was diagnosed with influenza just two days before the move. Marty's guys had my entire apartment, including the lanai and storage closet, loaded, transported the 4 miles away, unloaded, and furniture put back together IN UNDER THREE HOURS! Now, not feeling the best that day, you can imagine how grateful I was to have this part done so quickly! On top of it, the guys were polite, personable, and nice, and they handled my things with care. Not a single thing was broken.

Additionally, I'd contacted three other companies for quotes, two I've previously worked with and one because they offer a discount to UF employees. Of the two I'd previously worked with, one never responded, one forgot to send me their quote after multiple requests, and the third that offers the discount refused to come out for a survey on the weekend or after 5. On the other hand, Marty was very quick to respond and very flexible with scheduling a time that worked for me and my work schedule. He was very easy to work with and accommodating. He also came out personally on the day of the move to get things started. I also like that Marty's guys work directly for him, they're not day laborers/temporary/students...the guys themselves told me how many (MANY!) years they've been working for Marty. That says something about how he treats his people and that's important to me.

I would HIGHLY recommend Sun Belt Moving and would use them for any large or small job.
Jan 19, 2017
These guys did a really great job!
"These guys did a really great job and moved a very heavy sofa without any difficulty. If I need to move again I will call Sunbelt back. I would highly refer them to others I hear who are moving "